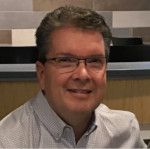 President's Letter: For Your Consideration….
By Casey Karges, NMA President
Is it just me or do I sense a little more conflict in the world we live in? Discord, disputes, disagreements.
Members of the Nebraska Mediation Association (NMA) know there is one vital process, a key pathway, towards working on this growing conflict in our community, state, and nation.
Mediation.
As mediators, we know that the foundations of this process are attention to a comfortable, safe space, listening, reflection, exploring options, and working toward possible agreements. As we all have learned, sometimes our emphasis starts with just listening. Sometimes it is allowing for all the options to be explored. Sometimes it is simply a clarification that agreement cannot be found. But, always, it is placing self-determination as the central component in the process to allow for buy-in from the participants that enhances the chances of a long-lasting agreement.
As this year's President of NMA I know we have a strong membership of dedicated mediators who not only believe in the mediation process but are committed to a profession that needs to grow, and grow, and grow. A profession and a process that is relevant and has the potential to impact our world.
NMA is here to support and foster that growth. I am enjoying working with NMA's Executive Committee and Executive Director, Kelly Riley, as we meet monthly to envision a strong NMA and the ways in which the organization can support our membership in the work you do, increase our membership's participation, encourage your input through committee work, and grow our profession.
I urge you to find a way to stay connected through committees and/or attending the NMA Annual meeting.
With mediation, you have chosen a growth industry and I look forward to discovering the many ways we can grow in our craft together!